A major aim The Simunye Project has this year is to get 20 Grade 8's into high school (Grade 8 is their first year of high school). We have identified these children at Tshepang After School Care Program for Orphaned and Vulnerable Children as the neediest. They simply do not have the funds to attend school, which will be a key to break the cycle of poverty for them. It costs $200 per child for all stationary, winter and summer school uniform, school shoes and textbooks). Your donation can make a significant impact on the lives of these children. Learn more about some of these children and their immediate needs below.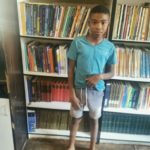 Rebaone is 13 and a good childand a hard worker. He assists his mother with house chores and looks after his siblings. He is a soccer player in the Tshepang team. The family needs support. He has been part of Tshepang for a period of 12 years.
Tseleng is a 13-year-old girl, who is staying with her mother and younger brother. Her mother is unemployed and are they dependent on social grants. Tseleng is talkative and she is committed to Tshepang. She is a good role model and leader. She is a hard-working child and likes to participate in the yearly beauty and talent pageant. She has been part of Tshepang since 2015.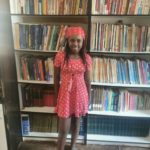 Omphile is a 14-year-old boy. He stays with his mother who is unemployed and dependent on social grants. Omphile is a soccer player and a hard worker, who helps his mother with home chores.  Hoe loves traditional dance and is also showing interest in gumboots dancing. He has been part of Tshepang since 2013.