Organizations The Simunye Project Works With Annually
Tshepang
Tshepang is an after-school program for orphaned and vulnerable children. It is located in Johannesburg. Founded by Susan Rammekwa, an expert in child welfare, Tshepang supports nearly 300 children living in poverty in the informal settlement of Princess Crossing. They are provided with a meal a day, child services, homework support, and a safe place to be after school. Susan has won several awards for her leadership in child services. It is the dream of Susan and The Simunye Project to build a purpose facility that would cater to the diverse needs of the children in her care.
Princess Alice Adoption Home
Princess Alice Adoption Home (PAAH) is a temporary place of safety that provides 24-hour residential care to babies who have been consented to the adoption, abandoned, or occasionally removed from family care.
It cares for 30 babies and toddlers (aged newborn to two years old) in a healthy and loving nursery environment.
The home is also a safe haven for up to four pregnant girls who are destitute or in crisis.
Masweng Primary School
A new and severely under-resourced school in Mpumalanga Province. It caters to over 150 primary-aged children in temporary classrooms. The Simunye Project has built 2 classrooms, erected fencing, playgrounds, and covered vegetable gardens.
Goodlife Daycare
This is a daycare in rural Mpumalanga Province that caters to 30 children who are cared for while their family members work or try to find work. Many of the families cannot afford to pay for the care. The Simunye Project built the classrooms, an outdoor kitchen, resourced the rooms and play areas, built a playground, and provide fencing for security.
Educare Daycare Center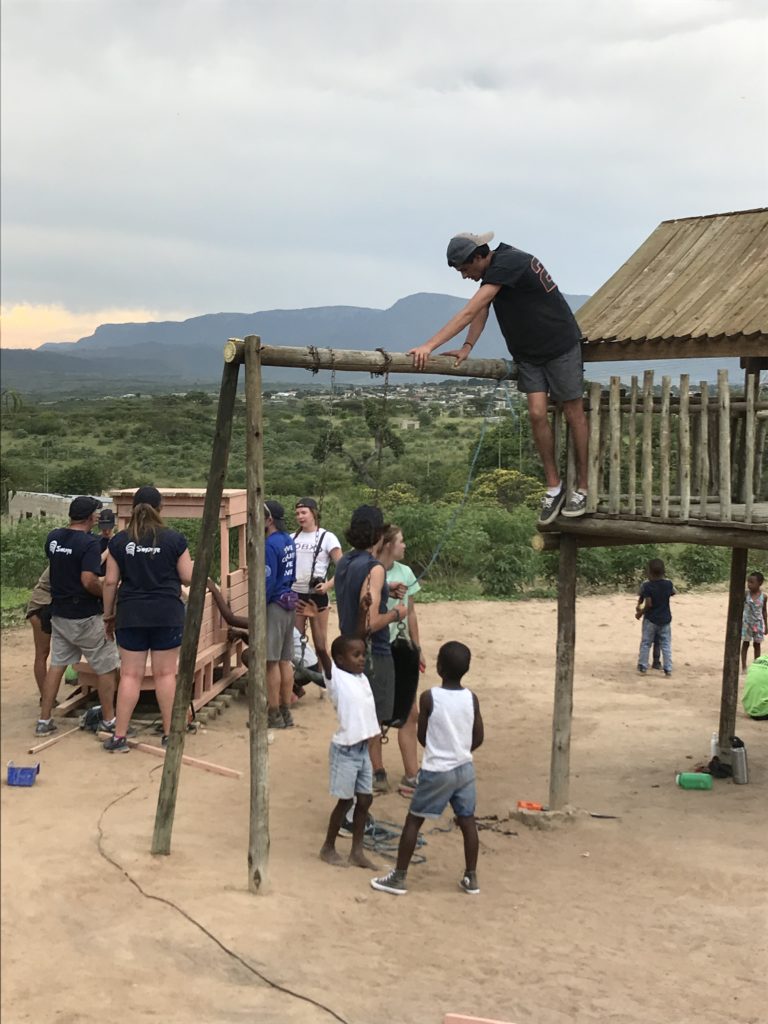 Run by the energetic and resilient Gertrude this center looks after 70 children. The Simunye Project provides e'pap, funding for teachers to upskill, and had built three classrooms and a kitchen. The entire area has been fenced off and healthy and safe eco-toilets have been installed along with a well. The permaculture garden is flourishing. Gertrude has been sponsored by Simunye to gain her certification.
Andzani Daycare Center
Our newest daycare center looking after 30 children is run by the wonderful Appreciate. Noting the need for daycare in the area, we have partnered with her to build a classroom, eco-toilets, a playground, and fence in the area. Appreciate will also be sponsored by Simunye to get her daycare certification.
Newlife Daycare Center
Silence is a strong leader in the community and serves as a director of all daycare centers in the area. Simunye build and resourced beautiful large classrooms, providing the center with a well, vegetable gardens, and an e'pap feeding scheme. Silence has also been sponsored by Simunye to gain her certification.